What alternative is there to built on printing???
Dear Eric, please read my replies.
the best way to print is to export to PNG image and use any good image tool, e.g. Microsoft Paint, to print using any paper format.
Thanks. Still can't get to export with tasks identified. only bar chart. Cant see to see a way to upgrade anywhere either
What do you mean when you say "export with tasks identified, only bar chart"? Export to PNG exports chart and table, with those columns which are currently shown in the table. It does work fine, at least in the latest GanttProject 2.8.6
With respect to upgrading, the latest version is 2.8.6 and it is available from our web site. Click "Just download without donation" in the center of the page if you don't want to donate.
here is all I can get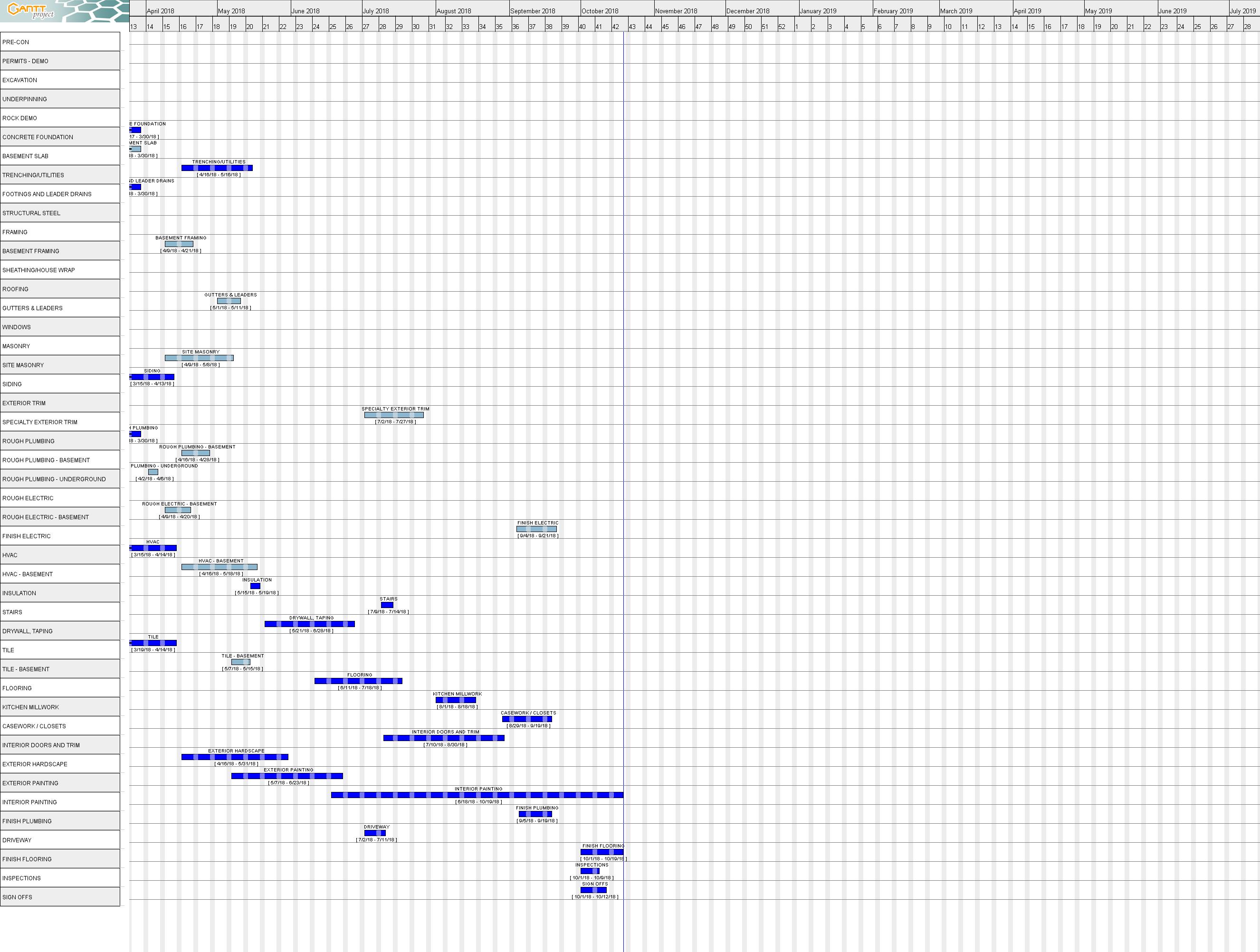 Is it different from what you expect?
If you have more columns shown in the table and they are not exported to PNG then please do upgrade your GanttProject. You seem to be using GP 2.0.10 or even earlier version, while this issue was closed in GP 2.5 some three years ago.
Thanks. Working well as a PNG and with new version however now I only saves portrait , can't seem to save in landscape ??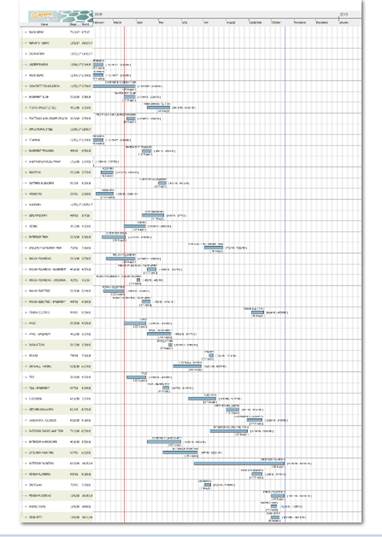 Export to PNG exports the image, without any portraits or landscapes. Pretty much as if you make a screenshot on a very high resolution screen. I can't see how this particular tall image with many tasks can be landscaped.
You can choose landscape in the settings of the tool which you use for printing this image, if you wish.
Export uses currently set zoom level. You zoom out => you get zoomed out image. You zoom in => your exported image zooms in.
only will let me print portrait.
Dear Eric, do you read my replies? There is no "portrait" or "landscape" when you export image. You can adjust zoom level and date range which may change the image size, but it has nothing to do with page orientation.
If you mean that your image viewer can't change page orientation then you'd better refer to the image viewer or operting system docs. But I think that MS Paint should not have problems with printing images.
Hi Yes. I do. I have tried everything you suggest. I will try again. Thanks.
I would like to export on pdf only the gantt chart page. The png file is a work around, pour in quality and absolutely not professional.
Is the export driven by an xml file?
My need is to have only one page…no more.
Thanks!!
No, export is not driven by XML file, sorry.
Hi Dmitry,
while using the export function I'm having some trouble. The only way to export a high resolution image I found is to have the DPI set to a larger number, which renders the program's interface unusable. Is there a way to set different DPI for export and user interface?
What's your ultimate goal? Printing on A0?
What's your ultimate goal? Printing on A0?
Yes, or comparable size
If printing on large format is the goal, it is better to export to PDF using an appropriate paper size (e.g. A0, see the screenshot with the export settings below). This will produce a scalable vector image. Print the 4th page of the result file (or save only that page to another PDF, or use tiling option which is available in some PDF viewers to print A0 output on tiled A4 pages.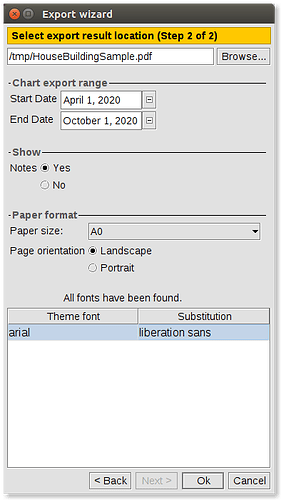 [HouseBuildingSample.pdf|attachment]
The result of A0 PDf export is attached.
HouseBuildingSample.pdf (132.5 KB)
Yep, that works.
Thank you.