Hi,
I have a display issue since I upgraded to version 3.2.
Here's a screenshot of my project in version 3.1.3103: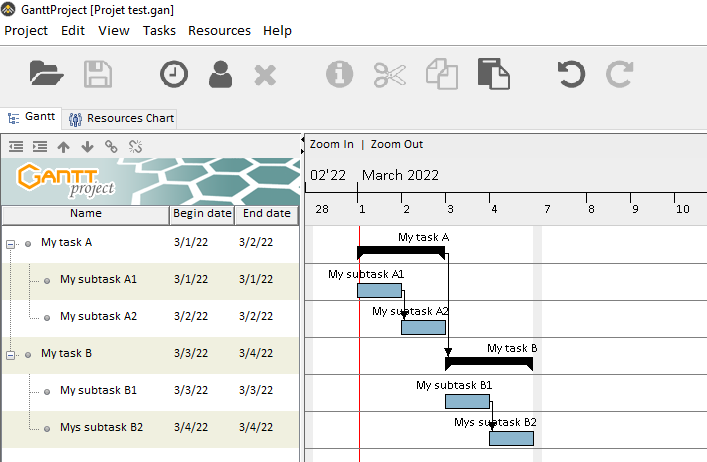 The same project in version 3.2.3220: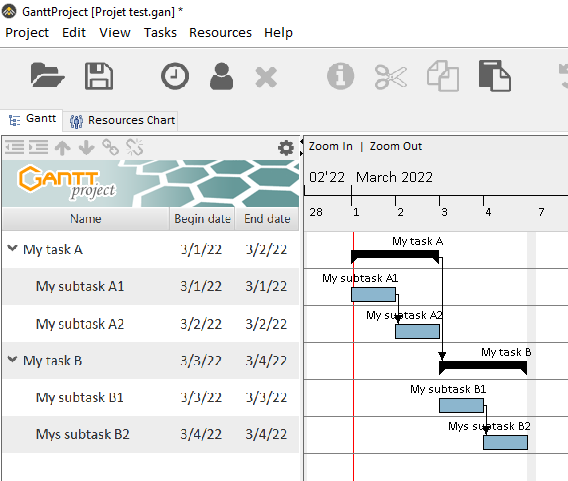 You can see that the left part (tasks tree texts) is unreadable in version 3.2.
This seems to be related to the scale of my 2 monitors:
My primary monitor has a 125% scale
My secondary monitor has a 100% scale
If I display GanttProject on my primary monitor (scale 125%), all texts are readable but the text are unreadable on my secondary monitor (100%) for the left tasks tree.
This display issue is not on all panels. The "about" panel is also concerned for instance (issue already present in version 3.1).
Very strange behavior.