While I really like working with GanntProject, I appear to be coming up against some limit: things are getting slower and behaving a bit off. As the rest of the team I am working with have MS Project available, I am trying to move to Project for this instance.
The export functionality seems to work nicely, but a few things go seriously wrong. Costs are over the top, even after adjusting the resource rates, the cost is still over twice what it should be. Resources are shown as overloaded if they are working on two tasks with 25% each. All things that I know Project does without a problem, so I assume there was a hitch when importing the data.
Is there a known set of steps one needs to take when importing to MS Project? Other things besides adjusting the resource rates that need to be done?
Thanks, Christian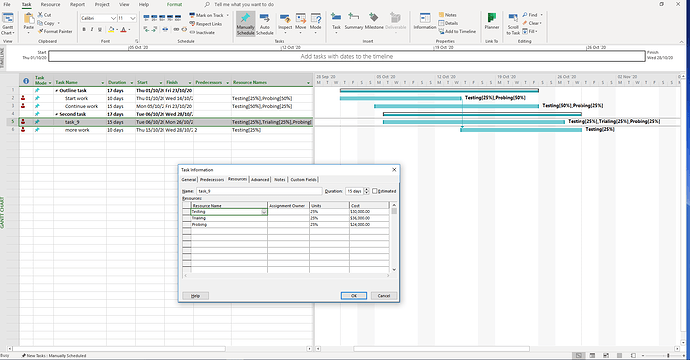 test.gan
(5.0 KB)