Hi,
Trying to export my Gantt chart and it comes up with a very weird overhead where the head is just expanded vertically and a scale is shown on the side. I haven't find out any settings that configure this. This happens when exporting to PNG or PDF, or when trying to print. See image here: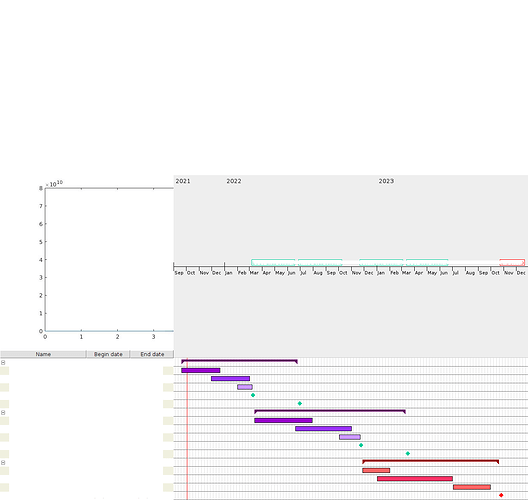 Version: 3.1.3102 (btw, it'd be nice to have the about and other text able to be selected so I can copy and paste)
I'm using Ubuntu.
Thank you for your time!